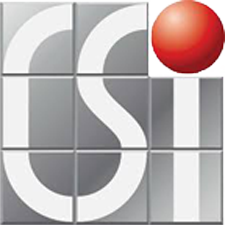 Partners - CSi
The Dutch company CSi provides intelligent material handling solutions. Over 50 years CSi has become a global company with multiple sales offices and production facilities worldwide. In the field of intelligent material handling solutions, CSi plays an important role and has become the market leader in palletising systems. Every year more than 100 stacking solutions are implemented varying from single standard robot cells to complex high capacity palletising systems. CSi is famous for its high tech performance with highly reliable systems running uninterruptedly 24 hours a day. The combination of high quality hardware and intelligent software has secured their leading position. CSi is trusted by the world top 500 enterprises including Procter & Gamble, PepsiCo, Unilever, Nestle.
Partnership
Based on the win - win concept, on April 23, 2012, in the Netherlands, witnessed by the Roosendaal Mayor Mr Jac Niederer, CSi CEO Mr. Jan de Bruijn and Damon Group President Mr. Zhuoxu signed a strategic cooperation agreement. Based on CSi's experience in system solutions and Damon's brand reputation in the Chinese logistics industry, as well as the localisation of their manufacturing facilities, we believe that this marriage will bring new ideas and European quality to the Chinese palletising system solutions market.
Cooperative introduction of product
We offer our customers the most cost effective and most intelligent materials handling solutions. "Palletising systems" and "FMCG production end to outbound solutions" are our specialties.
For More information please visit CSi's official website: http://www.csiportal.com/en/