Pallet Stackers & Dispensers
Pallet Stackers & Dispensers
Features:
Pallet stackers can be built to handle Australian or European pallets. The pallet stacker utilises a heavy duty electric operated scissor to raise the pallets. Pallet dispensers are designed for use with Australian standard wooden or plastic pallets. The pallet dispenser utilises a heavy duty pneumatically operated scissor and supports to dispense the pallets.
Available options include light curtains and magazine doors.
Click here to contact us for more information.
Pallet Stackers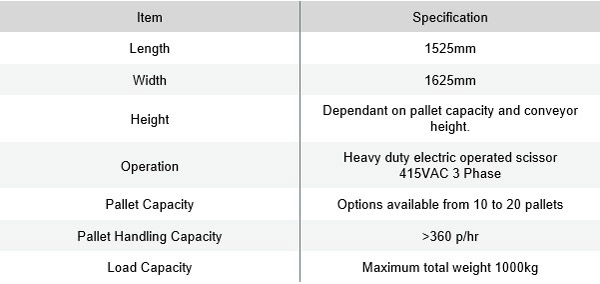 Pallet Dispensers