ConveyLinx Ai2
ConveyLinx Ai2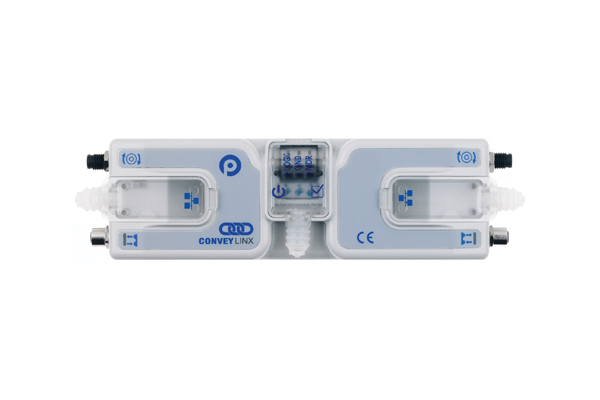 CONVEYLINX Ai2
Ethernet Drive Control
Features:
Part number : ConveyLinx-Ai2 (For SENERGY-Ai motor).
CE certified, RoHS compliant, IP54 rated.
ETL certified to UL standards.
M8 - 4 pin connector for Motors and Sensors.
Ethernet I/P, Modbus/TCP, PROFINET, CC-LINK IE Feild Basic Connectivity.
Baud rate: 10Mbps / 100Mbps.
2 Zones control (Up to 2 sensors and 2 motors connections).
Both NPN/PNP photo-eye sensor applicable.
Auto configuration for ZPA (Zero Pressure Accumulation) conveyor set-up (from EasyRoll software).
ZPA logic; Singulation, Train and Gap Train.
EasyRoll Software for changing default configuration and customizing functionality of each module.
Motor error detection (Overload, Over-current, motor not connected).
Jam error detection (Sensor Jam, Arrival Jam).
Separate power for Motor and Logic.