MotionLinx Ai
MotionLinx Ai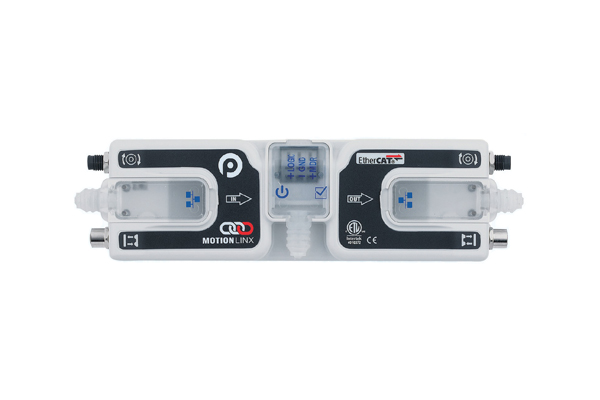 MOTIONLINX Ai
EtherCAT Drive Control
Features:
Part number: MotionLinx-Ai (For SENERGY-Ai motor).
CE certified, RoHS compliant, IP54 rated.
ETL certified to UL standards.
Baud rate: 100Mbps.
2 Zones control (Up to 2 sensors and 2 motors connections).
Both NPN/PNP photo-eye sensor applicable.
Motor error detection (Overload, Over-current, motor not connected).
Precision repeatable motion.