2311 / 2321 Series Steel Single / Double Sprocket Conveyor Roller
2311 / 2321 Series Steel Single / Double Sprocket Conveyor Roller
Features:
Welding the steel sprocket to the steel tube gives it the capacity to transmit high torque and meet the requirements for heavy duty transportation.
The precision ball bearing is pressed tightly into the steel bearing housing for maximum durability.
The environmental working conditions are broad. They can be used in both high and low temperature applications.
The covering on the outside of the sprocket protects the bearings by providing excellent resistance to dust and splashed water.
Temperature range: -20oC ~ +80oC.
For more information, click here to go to our roller technical support page.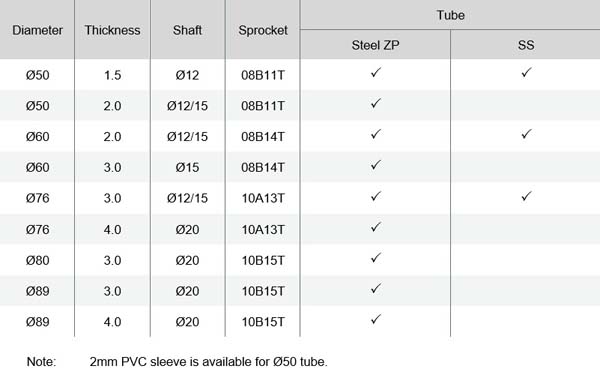 Steel Flange (Welded Type)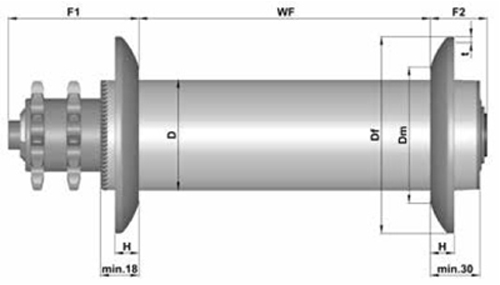 Forms a pathway for the product being conveyed.
Steel flange and tube are welded together making it strong and durable.

Suitable for zinc plated steel tube only.
Aluminium Flange (Clamp Type)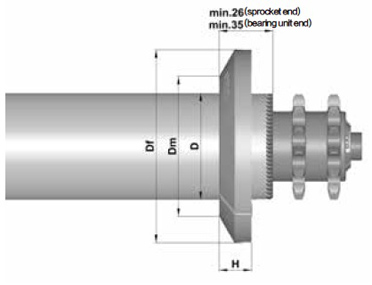 Aluminum flange is clamped onto the tube with bolts. Suitable for medium duty.
Flange position is adjustable according to the size of the goods.
Suitable for stainless steel tube and hard chrome plated pipe.