Bearings
Bearings
The bearings are the most important component of the roller. The correct choice of bearing directly determines the reliability and lifespan of the roller.
COMMON TYPES
Depending on the roller application, the roller will utilize different types of bearings with the appropriate tolerance, lubrication and seal.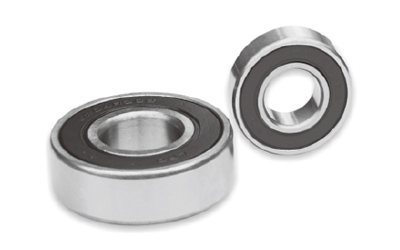 LUBRICATION
Good adhesion, difficult to run off and leak.
Long lubricating life, no need to replenish or change the grease.
CLEARANCE
The clearance of the bearing ensures the bearing runs freely, smoothly and without resistance. To ensure the bearing runs reliability and the axis remains centred, the number of balls to bear the load is maximised. The clearance of the bearing suitable for the roller is C3. This has a large influence on the bearing's dynamic performance including noise, vibration, friction, running accuracy and lifespan.
SEAL
The purpose of the bearing seal is to prevent inner grease from leaking and outside contaminants such as dust, water and other such contaminants from entering into the inside of the bearing. The seal ensures the bearing runs safely and with the utmost sustainably under all conditions.
We recommend using the RZ sealing method which combines the advantages of both the RS and ZZ. It has the same low friction as the ZZ and also has similar seal and dustproof performance to the RS.